1996

Beginnings
Sertranin origins date back to 1996, when Francisco Javier Talavera, founder of the company, decided to start a small family business focused on the road transportation of goods. At first, Sertranin had at its disposal three tractor-heads coupled to three tautliner trailers belonging to a company that worked mainly in the international transport.
Overcoming the difficulties involved in starting a new business, the following year new facilities (a logistics base) were acquired and would become the main operations center, serving as the storage of goods, supply and maintenance of the vehicle fleet. This logistics base was located in Iniesta (Cuenca) and considered as a strategic area due to its proximity to Valencia (120 km), Madrid (230 km) and Barcelona (450 km).
1998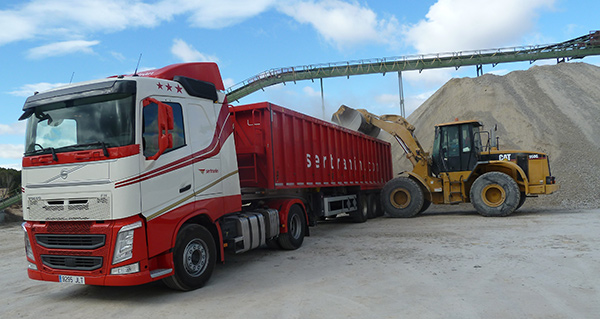 In 1998, the company decided to make a turn in its strategy and focus its activity on bulk transportation at a national level. After the introduction in this market, Sertranin managed to increase its annual sales volume, which brought a remarkable increase in the vehicle fleet owned by the company.
From 2003 onwards, the company focused on the specialization of high tonnage coils transport, in order to meet the needs of our main customers, a value always present in Sertranin. By this time, the company owned a fleet of 35 vehicles, considering both own and autonomous employees.
2003
Specialization
From 2003 onwards, the company focused on the specialization of high tonnage coils transport, in order to meet the needs of our main customers, a value always present in Sertranin S.L. By this time, the company had a fleet of 35 vehicles, both own and autonomous.
2005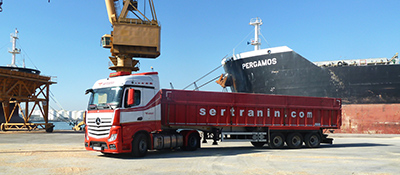 In 2005, the company decided to expand its business by entering the steel market. After several years operating in this market and currently counting with an important number of vehicles specialized in this market, we are able of carrying out any type of operation in this market making sure the success of those operations. Our experience in this sector is guaranteed by the confidence that our customers have in us.
2008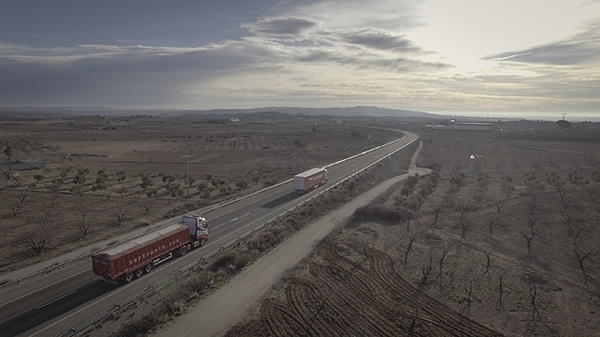 Since 2008 we have specialized in the transportation of dangerous goods, dangerous and non-dangerous waste, both in bulk and pallets or Grgs. We have all the transportation authorizations required in all the geographical areas and our drivers count with the proper license to manage dangerous merchandise. This allows us to dedicate a part of the fleet exclusively to this sector.
2011

In 2011, the company Logística Javier Talavera was created to expand and improve the Group services and to cover our partners' needs within the supply chain. After the creation of this subsidiary of Grupo Sertranin, we have carried out different logistics projects requested by our customers.
Through this new subsidiary, we are currently responsible of different logistic procedures based on the control of the complete cycle of our clients' products. The operations involved in these procedures carry out from the collection of raw materials for their transportation to the factory in a continuous cycle (24 hours a day, 365 days a year) until the delivery of the final product. By working in this way, our clients can focus all their available resources on their business and we become their logistics department.
Currently

Present
Currently, Grupo Logístico Sertranin owns a large vehicle fleet, with more than 180 vehicles and more than 220 professionals being able to provide a wide range of logistics services. We have a logistics base located in Iniesta (Cuenca) with 2.000 m2 covered, available for our clients for any kind of storage.
We also have a new operations center located in Minglanilla (Cuenca), next to the A-3 highway, with a logistics center of 15.000 m2 and 5.000 meters of parking. Moreover, new facilities in Picassent with 3.000 m2 of covered warehouses with loading docks are at our customers' disposal.
In addition, we have started two new business areas: a public service station for trucks and cars refueling and washing place, both accessible 24 hours a day, 365 days a year.
The latest service we are offering to our clients is the coverage of the complete cycle of their product, from the collection in the field with our own vehicles (including harvesting machines when needed) to the delivery of the product in our client's facilities, all performed in an uninterrupted way during the duration of the campaign. Once the product has been processed, we collect the final product and deliver it to the final customer.
We let our clients focus the 100% of their resources on their core business; we are their own warehouse and logistics department.