In Grupo Logístico Sertranin, we offer our clients a wide range of services. We cover the complete cycle of the goods, from the collection of raw materials and the delivery to the final customer complying with our all our customers the requirements.
We offer any logistic service requested, even in our customers' facilities. Do not hesitate to ask for more information: we have more than 220 professionals at your service, 365 days a year and 24 hours a day. 
Below you will find our current services offer: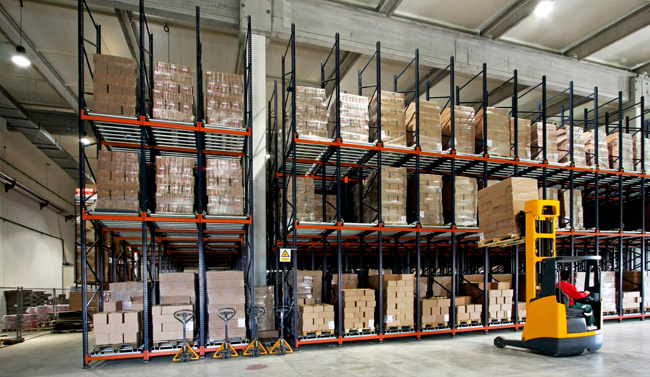 We have available warehouses located in Valencia, Minglanilla and Iniesta. With these facilities, we are able to deliver orders to any location in a maximum of 24 hours.
The location of our warehouses is key to provide the services required by our customers. In all our warehouses, we offer the following services:
Goods storage
Repackaging and labelling
Conditioning and order management
Containers load and unload
Goods transshipment
Inventory Management
Capillary distribution of complete orders
We are your own warehouse: You will know what stock you have and in what point of the process is your order.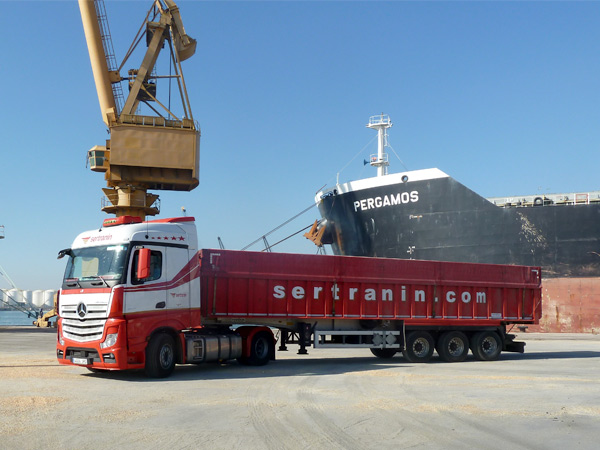 Since our beginning, the bulk goods sector has been our main activity.
Our entire fleet is equipped with a tilting system that allows us to perform any type of operation within this sector, assuring a successful result in terms of both delivery times and quality in the goods transportation. Otherwise, we can also carry out vessels loading and unloading regardless of tonnage and making sure the complete unloading on time.
More than 20 years of experience in this sector prove our trajectory.
Palletized goods transportation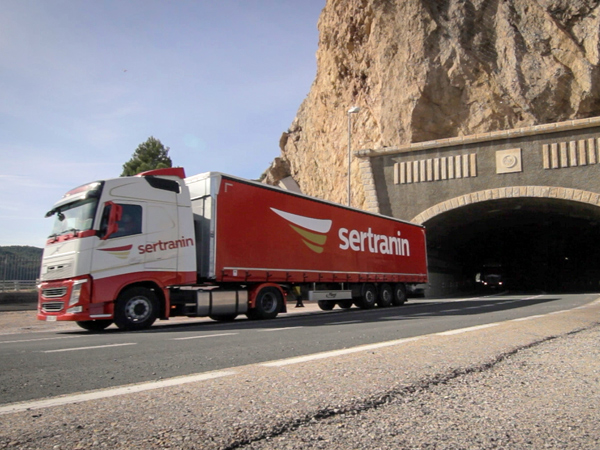 Sertranin is specialized in the logistic of palletized goods, owning a wide fleet of folding and tauliner vehicles. We have more than 180 vehicles at your complete disposal to cover any load within the national territory. In addition, we have two logistic bases for the storage and handling of goods.
Within this transport division, we also carry out groupages for all provinces with a delivery deadline of 48 hours to any point within Spain. With our advanced GPS system, you will be able to know in real time where your goods are.
Steel industry transportation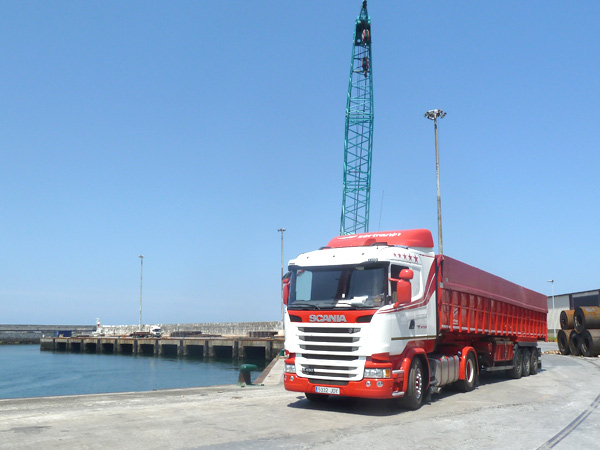 In Grupo Sertranin we are committed to offer an integral service to each and every one of our clients.
This has led us to become a reference company in the steel industry. Thanks to the specialization of our vehicles and drivers, we are able to cover the complete cycle of the iron and steel industry, from the collection of scrap for melting in the blast furnaces to the distribution of large tonnage coils, long beams, profiles, etc.
We work with the main steel mills nationwide and guarantee the delivery on time of any scrap or metal operation thanks to our load capacity of over 2000 Tn/day.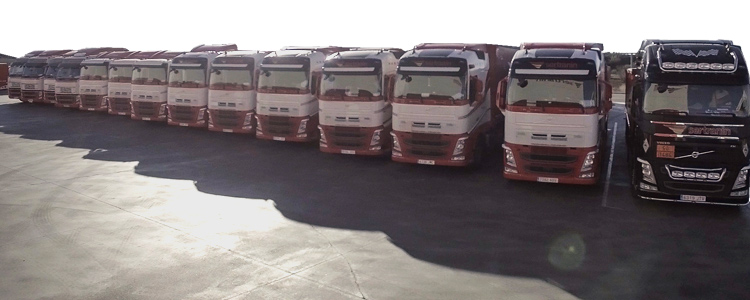 Due to the demand of services related to fuel transportation of some of our customers, this is one of the latest services incorporated to our business scope.
We are aware of the attention that this type of transportation requires, so we have the most modern technology at the service of this division, working with a specialized team to guarantee maximum safety.
Dangerous goods and hazardous waste transportation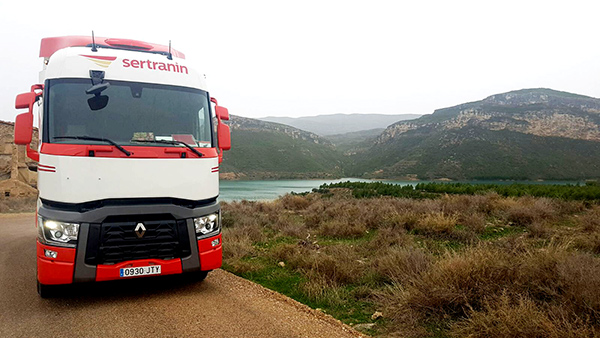 Our organization's desire for specialization has led to the development of a transport area dedicated to the transport of dangerous goods and hazardous waste.
Part of our fleet is exclusively dedicated to the transportation of dangerous goods. We have the required authorizations for the transport of waste (hazardous and non-hazardous) within the national territory, both in bulk and on pallets. In addition, all our vehicles are equipped for the ADR transportation.
The professionalism and commitment of our organization allows us to offer a safe, fast and efficient transport in any logistic operation within this sector.
Goods, machinery and mobile units logistic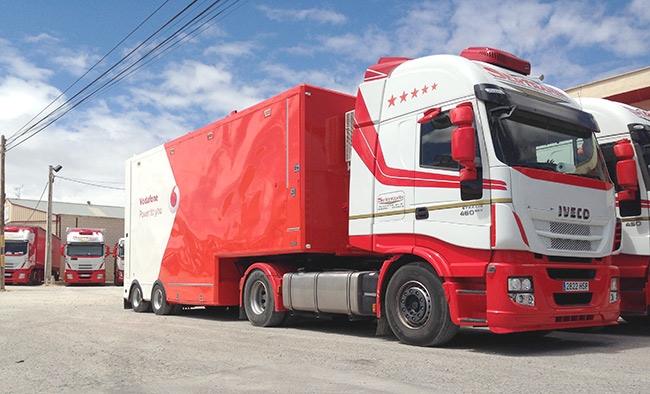 The latest projects developed are logistics management and maintenance of goods, machinery and mobile units.
This type of services need specialized attention 24 hours a day, 365 days a year, requiring a fluid and concise feedback from the client.
From our three logistic bases in Iniesta, Minglanilla and Picassent, we offer facilities for storage, maintenance and offices for the management of all operations, achieving an exhaustive control of all processes.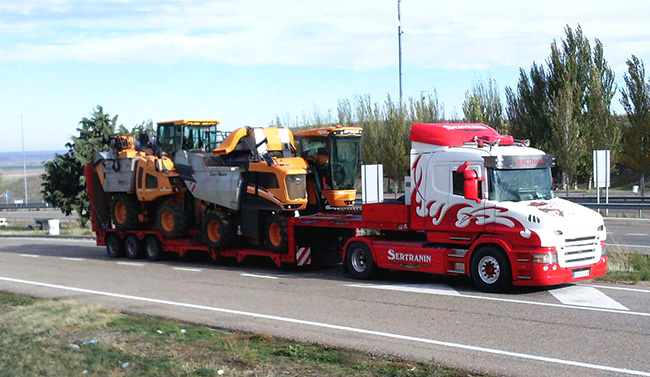 To serve our customers' needs we have also a business unit within the group focused on special transportation of all types of machinery, vehicles and infrastructure.
For this purpose, we have gondolas for oversized transport.  In addition, 80% of our vehicles comply with the requirements to transport a length of up to 15 meters.
Fueling station and car and truck wash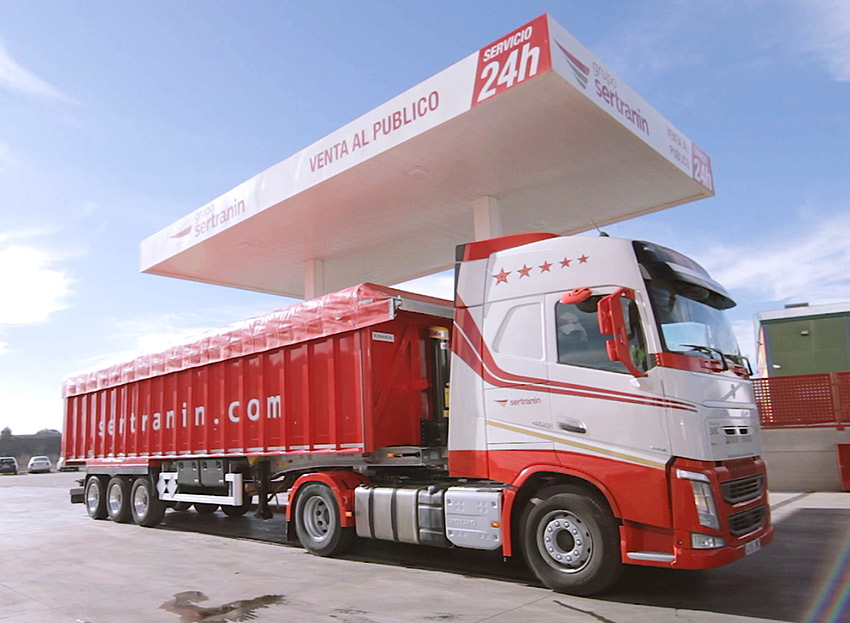 After the opening of new facilities in Minglanilla, located next to the A-3 highway (exit 242) we offer fueling and adblue services, 24 hours a day and 365 days a year (by card or client card).
With this new service, we manage to cover our needs and the ones of our collaborators. In addition, in these facilities we also have a public washing place for both cars and trucks.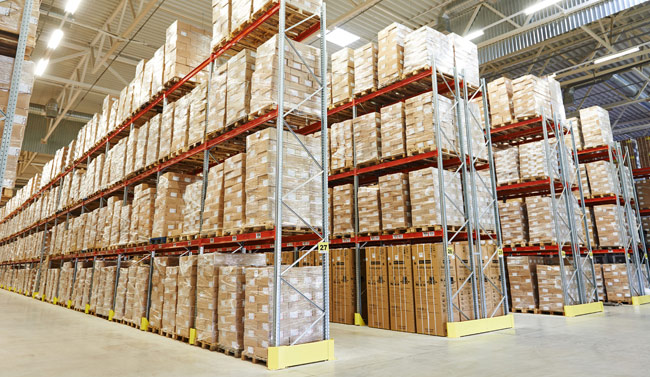 We have been managing our customers' stored tons in their own warehouses for several years.
For this specialized service, in which we are present at all stages of the product life cycle, we are capable of executing all the required processes until the product is correctly packaged, labeled and palletized, as well as prepared for delivery to the final customer. We also manage all the daily loading and unloading merchandise volume at our customers' facilities with our staff, preparing orders, documentation, etc.
We make this service by assigning a team to work in our customers' facilities where they manage their products and therefore the client's staff is dedicated to your business.
Containers loading, unloadings and transportation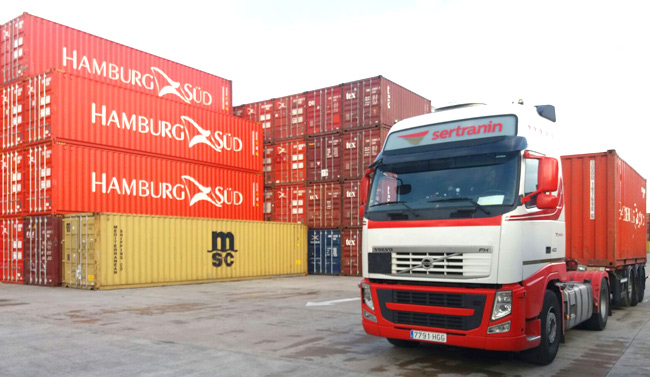 Thanks to our storage facilities in Picassent, located close the Port of Valencia, we can offer different services:
Containers loading and unloading
Merchandise consolidation
Goods lashing and securing
Thermal blanket assembly
Cross docking
Storage
Picking of goods
Pallets or complete orders shipping
Groupage and pallet service
For the transport of containers, we have a large fleet of specialized vehicles and a trained team to cover all the needs of our customers, offering the maximum guarantees.
We cover the complete cycle of your goods, both export and import with our own means.
We also manage our customers' stock in their own warehouses. We process all the daily loading and unloading: placing orders, documentation, labelling, etc.